Hotels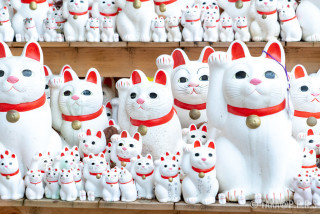 Azabu massage can visit major hotels in Tokyo Yokohama Haneda Maihama Makuhari Nairita
Azabu massage can visit private apartments homes in Tokyo Yokohama
Massage in Tokyo
Massage in Yokohama
Massage in Shin Yokohama
Massage in Haneda
Massage in Narita
Massage in Makuhari
Mobile to you !!!
(Tokyo)
Hotel Okura,ANA Intercontinental Hotel,Grand Hyatt Tokyo,Westin Tokyo,Excel Tokyu Shibuya,Cerulean Tower Tokyu Hotel
Niwa Hotel,Tokyo Dome Hotel,Chinzanso,Park Hyatt Tokyo,Hilton Shinjuku,Southern Tower,Keio Plaza Hotel,
Four Seasons Tokyo at Marunouchi,Hyatt Regency,Shinagawa Prince Hotel,Takanawa Prince Hotel,New Takanawa Hotel,Sakura Tower,
Strings Hotel,Toyoko Inn,Mariott Hotel,Conrad Tokyo,Sheraton Miyako Hotel Tokyo,Andaz Tokyo,Park Hotel Shiodome,
Hotel Villa Fontaine,Mandarin Oriental Tokyo,Imperial Hotel,Peninsula Tokyo,Palace Hotel Tokyo,KKR Tokyo Hotel,
APA Hotel,Nest Hotel Tokyo,Ark Hotel Hanzomon,B Hotel,Excel Tokyu Akasaka,New Otani Tokyo,The Prince Gallery Kioicho,
Washington Hotel,Mercure Hotel,Hoshinoya Tokyo,Aman Tokyo,Andaz Tokyo,Hotel Grand Pacific Le Daiba,Hotel Grand Palace,
Grand Prince Hotel New Takanawa,Grand Hotel Takanawa,Haneda Excel Hotel Tokyu,Hilton Tokyo,Hilton Tokyo Bay,Hilton Odaiba,
The Tokyo Station Hotel etc.
(Yokohama)(Shin Yokohama)
Yokohama Bay Sheraton,Yokohama Bay Hotel Tokyu,Yokohama Royal Park Hotel,Yokohama Grand Intercontinental Hotel,Hotel New Grand,Shin Yokohama Prince Hotel etc.
(Narita)
Hotel Mystays Premia Narita,Hilton Narita,Narita Tobu Hotel Airport,ANA Crown Plaza Narita,International Garden Hotel Narita,Hotel Nikko Narita (JAL Hotel),Narita View Hotel,Marroad International Hotel Narita,Narita Gateway Hotel,Richmond Hotel Narita,Comfort Hotel Narita etc.
(Maihama around Disney Land)
Hilton Tokyo Bay,Hotel Okura Tokyo Bay,Tokyo Disney Land Hotel,Sheraton Grande Tokyo Bay Hotel,Hyatt Place etc.
(Haneda)
The Royal Park Hotel Tokyo Haneda,Haneda Excel Tokyu Hotel,Hotel JAL City Haneda,Hotel Mystays Haneda etc.
(Makuhari)
Apa Hotel & Resort Tokyo Bay Makuhari,Hotel Springs Makuhari,Hotel Green Tower Makuhari,Hotel New Otani Makuhari,Hotel The Manhattan Makuhari etc.
We kindly await for your reservation.
TEL : 080-3569-9460(In Japan)
TEL : +81-80-3569-9460(From Overseas)
Whatsapp : +818035699460
Email : massagetokyo2020@gmail.com
#massagetokyo
#massageyokohama
#massagenarita
#massagemakuhari
#massagehaneda
#massage